Santa Cruz II host 90 guests throughout 50 modern cabins. Guests may choose from a variety of options, which include single, double and family cabins. However, if they desire something more lavish, we also offer the exclusive Darwin Suites, which meet an exceptional standard of accommodation on the boat's Panorama Deck. These include indoor and outdoor dining, a lounge bar, complete library, two sumptuous hot tubs overlooking the ocean and a gym.
Our menus predominantly feature fresh food such as fish from the surrounding waters, and locally grown fruit and vegetables. Guests have the option of enjoying these meals indoors in the tasteful Beagle Dining Room or outside in the fresh air on the Panorama Deck.
Throughout each of these excursions, seven of our remarkably knowledgeable naturalists will be available to guide visitors, along with an Expedition Leader who is responsible for ensuring that the outings fully exploit the wonders of the Galapagos. We adjust daily expeditions to the personal needs and interests of the guests, with activities ranging from land treks to free-of-charge aquatic activities such as kayaking, snorkelling with sea lions, and glass-bottom boat excursions. All of these are included within the limits of the Galapagos National Park.

Northem Galapagos tour 5 Days
Western Galapagos tour 5 Days
Eastern Galapagos Tour 7 Days
- Air tickest from/ back Guayaquil or Quito to Galapagos - Galapagos Entrance Fee ($100) - INGALA Card ($10) - Wet Suit - Tips - Soft and alcoholic drinks - Personal expenses - Items not mention on the Itinerary
- Air tickest from/ back Guayaquil or Quito to Galapagos - Galapagos Entrance Fee ($100) - INGALA Card ($10) - Wet Suit - Tips - Soft and alcoholic drinks - Personal expenses - Items not mention on the Itinerary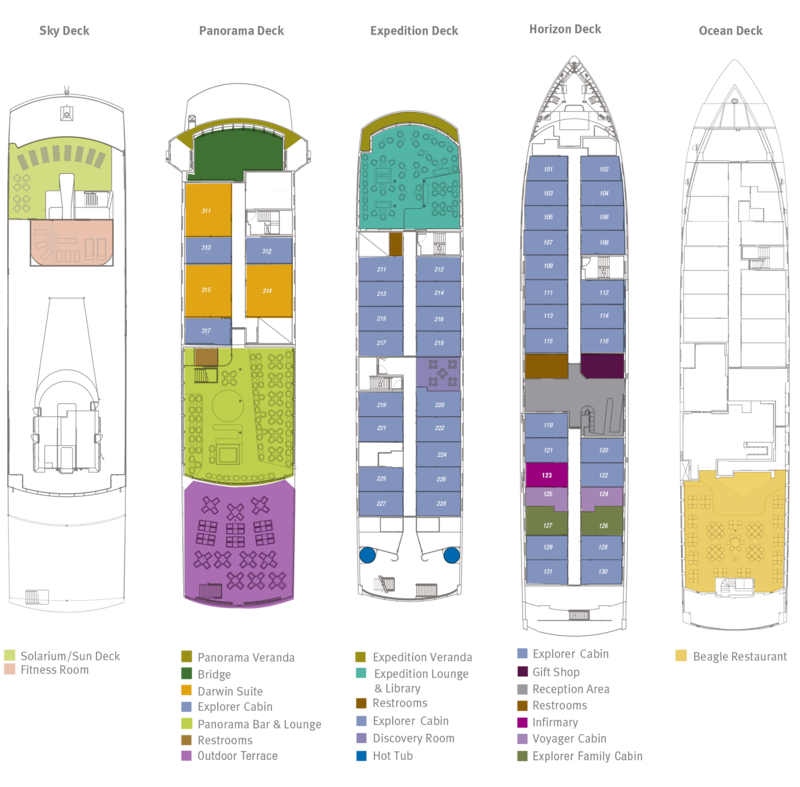 Contact Us
You May Also Like
TAILOR YOUR FLY AND DRIVE Contact us for your quotation info@andesconexion.com